Product Description
It is flexible, compressible, with large porosity and strong pollution interception ability; the work is that the pores of the filter layer are sparse and dense up and down, which conforms to the pore distribution of the ideal filter layer; the specific gravity is slightly larger than that of water, which is easy to backwash, and the material is excellent with strong wear resistance and chemical erosion resistance. It is a flexible medium, which can be compressed and reduced easily; the ideal filter layer is loose on the top and dense on the bottom; the proportion is moderate, easy to backwash and water consumption is less; the chemical fiber material is wear-resistant and corrosion-resistant; the adaptability is strong and the specification is widely used; the efficiency is significant without adding medicine and high filtration speed; the equipment is compact and occupies less land, and the efficiency is higher.


The use of needled cotton is quite extensive. In addition to clothing, the wall cloth for interior decoration also uses needled cotton as the base material. It is suitable for the decoration of electric blanket, shoe material, baby walking shoes, bag and handbag accessories and indoor wall.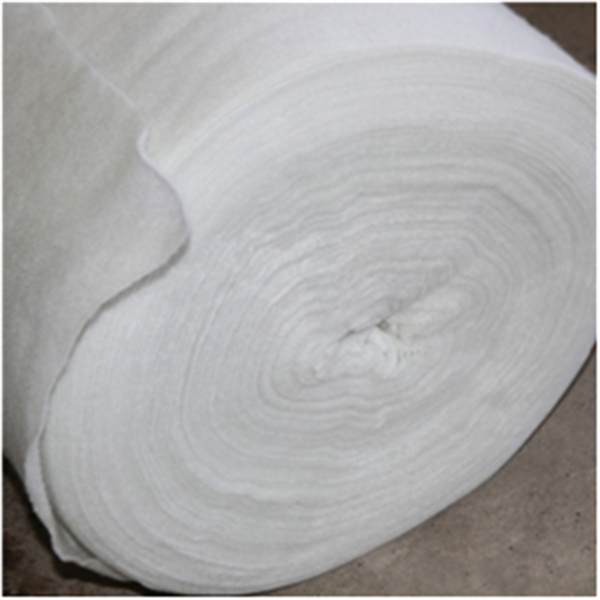 Needled cotton can be divided into many kinds. Previously, needled cotton was commonly used to fill the interlayer of clothing and clothing. It polymerized multi-functional wall cloth from flame retardant, heat insulation, sound absorption and sound insulation, antibacterial, mildew proof, antifouling, dustproof, waterproof, oil proof and static proof. It uses needled cotton with the above functions and jacquard cloth, color woven cloth, silk and other fabrics with the above functions to combine Needled cotton has expanded to the production field of wall cloth.